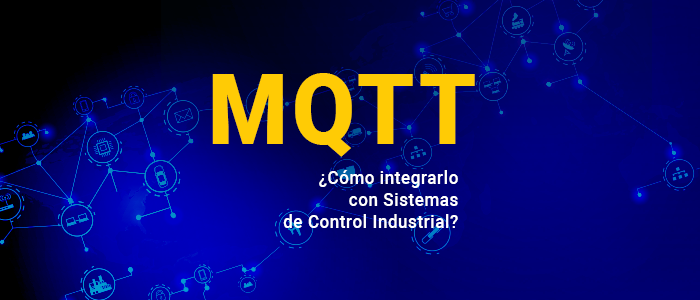 Lo vemos en apagadores, enchufes, luces, sensores y termostatos. Aunque no lo sepamos, está presente en las casas cuyas funcionalidades básicas se encuentran automatizadas.
Su nombre es Message Queuing Telemetry Transport o MQTT, un protocolo de comunicación altamente popular en los procesos de home automation o aplicaciones de IoT (Internet of Things).
Su función básica es hacer posible la lectura de datos y envío de comandos a dispositivos que requieren bajo ancho de banda y un menor consumo energético. En síntesis, el MQTT permite que puedan comunicarse sin demasiado esfuerzo.
Para entender mejor su funcionamiento, repasaremos cinco conceptos claves relacionados:
1. MQTT Broker
Es un gestor de datos que "vive" en algún lugar de la nube. Recibe todos los datos que están siendo publicados, y decide qué suscriptores deben recibirlos, según el interés de cada uno de ellos.
2. Publish / Subscribe
En MQTT existen publicadores de datos o suscriptores (consumidores) de datos. El publicador puede ser, por ejemplo, un sensor de temperatura que, cada 60 segundos, mide la temperatura de una cámara fría y el suscriptor es el destinatario del dato, el cual debe indicar al bróker su interés en recibir dicho dato específico.
3. Topics
Se refiere a una jerarquía por temas que se les brinda a los mensajes por MQTT. De esta forma, quien publica los mensajes les asigna un tema, y quien se suscribe a los mensajes se suscribe solamente a los que le interesan.
4. Messages
Hay varios tipos de mensajes, según la función a ejecutar. Entre los más usuales se encuentran: connect, publish, subscribe, unsubscribe y disconnect
5. Quality of Services (QoS)
Es parte esencial del protocolo. Son calidades de servicio que define la fiabilidad de los datos. Existen tres niveles que van del 0 al 2 (at most once, at least once y exactly once).
Liviano y popular
El MQTT es un protocolo de comunicación considerado "liviano" – consume pocos recursos de los dispositivos- y que funciona bajo el principio de Publish – Subscribe.
Es, junto con REST y OPC UA, uno de los protocolos más populares para el envío de datos a la nube.
Proveedores como Amazon Web Services y Microsoft Azure tienen a su disposición MQTT Brokers listos para recibir datos de los sistemas industriales y publicarlos hacia aplicaciones clientes. Entre sus principales servicios, destacan Machine Learning, Big Data, Business Intelligence, Machine-2-Machine, KPIs, Dashboards, etc.
Como veíamos en el anterior artículo, para hacer una integración segura y eficiente de los equipos de control con la nube, se debe utilizar un gateway o pasarela.
En Vester tenemos la representación de dos de las principales marcas de IoT Gateway: vNodeautomation.com y Matrikonopc.com.
Si desea ampliar más sobre el MQTT, sus conceptos básicos y cómo lo integramos con los sistemas en planta, descargue nuestro nuevo e-book.
No se quede con dudas. Agende aquí una sesión gratuita de media hora y estaremos cada vez más cerca de empezar a trabajar juntos